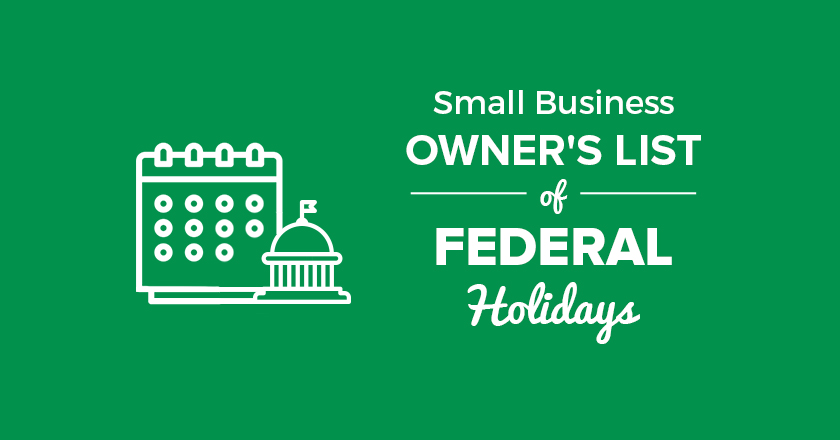 When you are running a small business, whether it is a restaurant or a recreation park, sometimes holidays will be the prime day for your business. This means you can't just give time off to your employees on federal holidays as it may affect your revenues. So the question is — which holidays should you give off to your employees?
Even though the Federal Government provides 10 paid holidays to their employees each year, there is no Federal law for the private employers that require them to provide paid or unpaid time off on nationally recognized holidays. So the federal holidays are not automatically time offs and they can be typically considered as regular workdays.
But to keep your employees satisfied and productive at work, it's better to develop a paid-time-off policy for your payroll process that should be based on the needs of your business and employees and by following the list of Federal, state, and local holidays.
List of Federal Holidays – 2022
List of Federal Holidays 2022

Date
Day
Holiday
January 17
Monday
Birthday of Martin Luther King, Jr.
February 21
Monday
President's Day
May 30
Monday
Memorial Day
June 18
Friday
Juneteenth
July 4
Monday
Independence Day
September 5
Monday
Labor Day
October 10
Monday
Columbus Day
November 11
Friday
Veterans Day
November 24
Thursday
Thanksgiving Day
December 26
Monday
Christmas Day
December 31
Friday
New Year's Eve
The federal holidays falling on Saturdays will be observed on the preceding Friday for pay and leave purposes. Similarly, the federal holidays falling on Sundays will be observed on the following Mondays for pay and leave purposes.
Bank holidays are the same as federal holidays because they follow the holiday calendar issued by the U.S. Federal Reserve.
CheckMark, Inc. assumes no liability and makes no warranties on or for the information offered in this post, as it is intended for only informational purposes. Consult your advisor or legal counsel for more information on Federal Holidays and developing a paid-time-off policy.